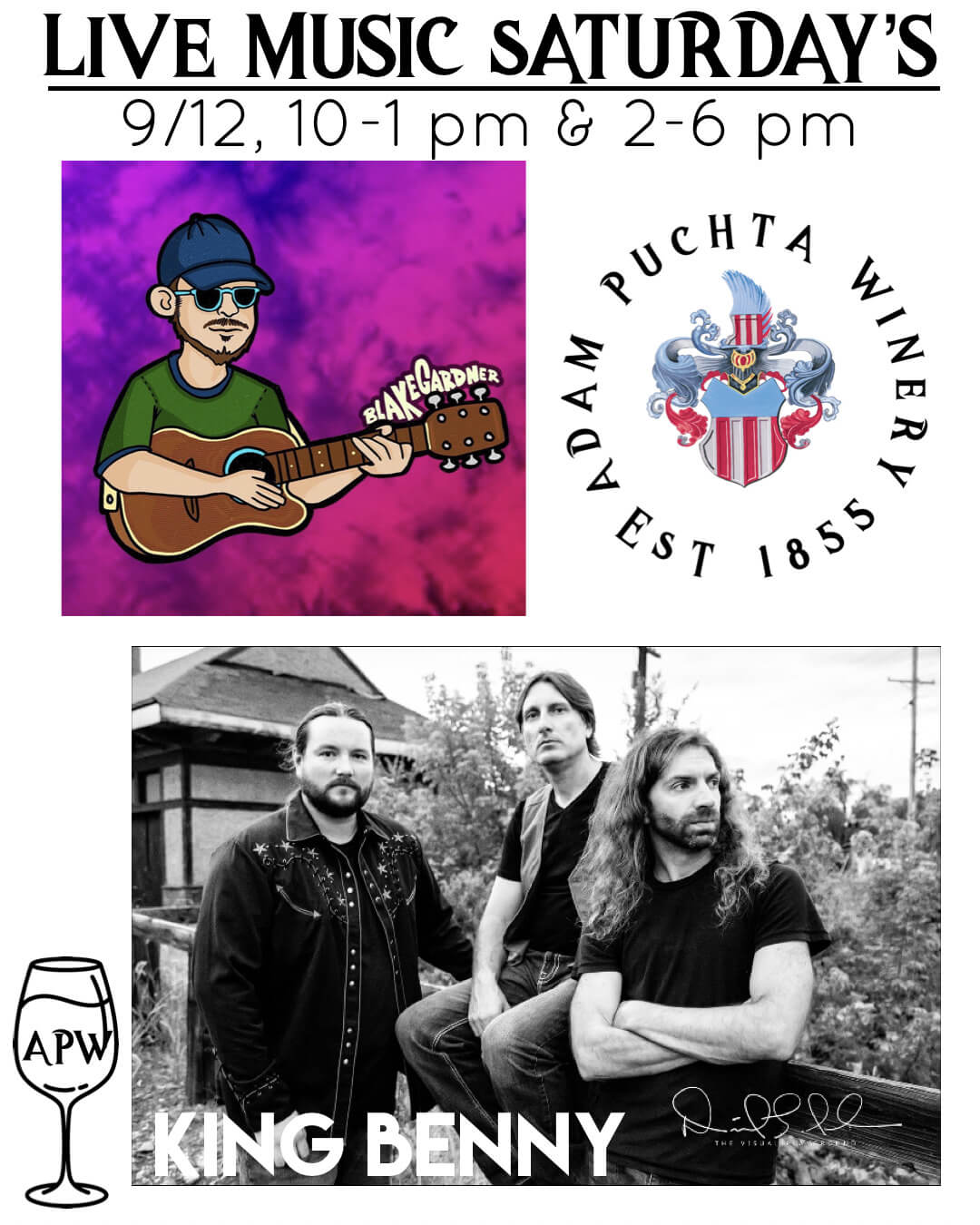 September 12, 2020 | 10:00 am - 6:00 pm
Live Music Saturdays at Adam Puchta Winery
Blake Gardner & the Farmers, 10-1, returns for another day of smooth grooves and a performance that's sure to be unique and memorable. They open for the amazingly talented King Benny who plays from 2-6.  King Benny will not disappoint. This is going to be an awesome day of live music from start to finish. Come enjoy a Fall day in historic Hermann and dance your cares away! Cheers.
Winery hours- 10-6 pm
Live Music- 10-6 pm
Bistro hours- 11-6 pm
This event is FREE to attend!