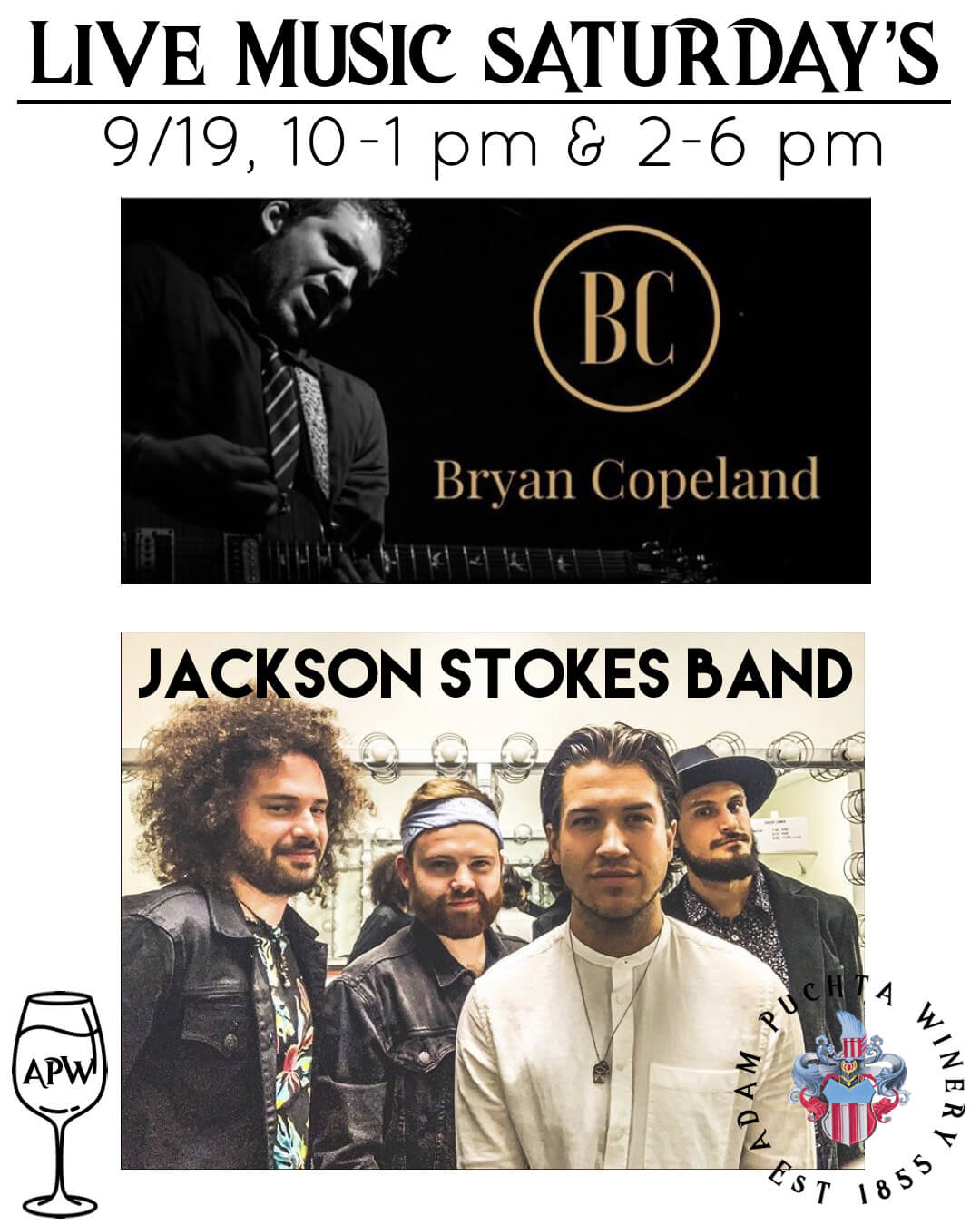 September 19, 2020 | 10:00 am - 6:00 pm
Live Music Saturdays at Adam Puchta Winery
Bryan Copeland of Luna Jr, 10-1, will get this Live Music Saturday started with his amazing voice and acoustic guitar followed by the Jackson Stokes Band, 2-6, will round out this full day of live music at APW. Jackson learned from and plays with some of the famed Allmans and his band will be here cranking out some awesome tunes. Perfect for a Fall day of sippin' and dancin'. Join us! Cheers.
Winery hours- 10-6 pm
Live music- 10-6 pm
Bistro hours- 11-6 pm
This event is FREE to attend!