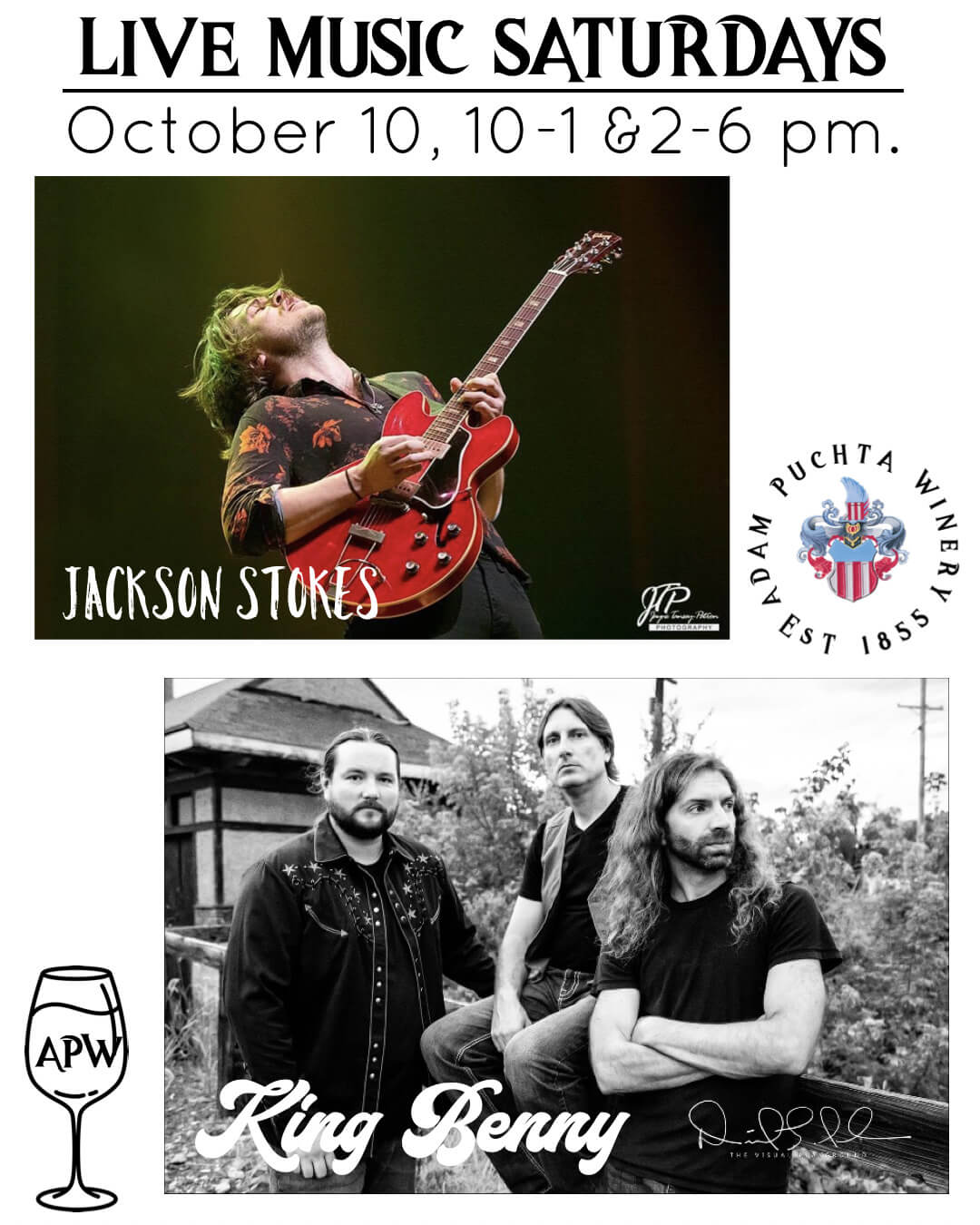 October 10, 2020 | 10:00 am - 6:00 pm
Live Music Saturdays at Adam Puchta Winery
This is going to be an epic music day at APW!!! Kicking off an Oktoberfest Saturday is Jackson Stokes solo, 10-1 pm. You are not going to want to miss him or our Oktoberfest headliner King Benny, 2-6 pm! They'll be shaken' up the place with their own blend of Delta Blues and Americana sounds. They've played alongside and opened for many well known acts and will not disappoint!  Come on out and be prepared to dance the day away! Our 1855 Cellar Bistro will be open and serving up your favorite, house made foods that are sure to satisfy. Join us!
Winery Hours- 10-6:00 pm
Jackson Stokes Solo- 10-1:00 pm
King Benny- 2-6:00 pm
1855 Cellar Bistro- 11-5:00 pm
$5 entry fee. No charge tasting for a flight of 6.