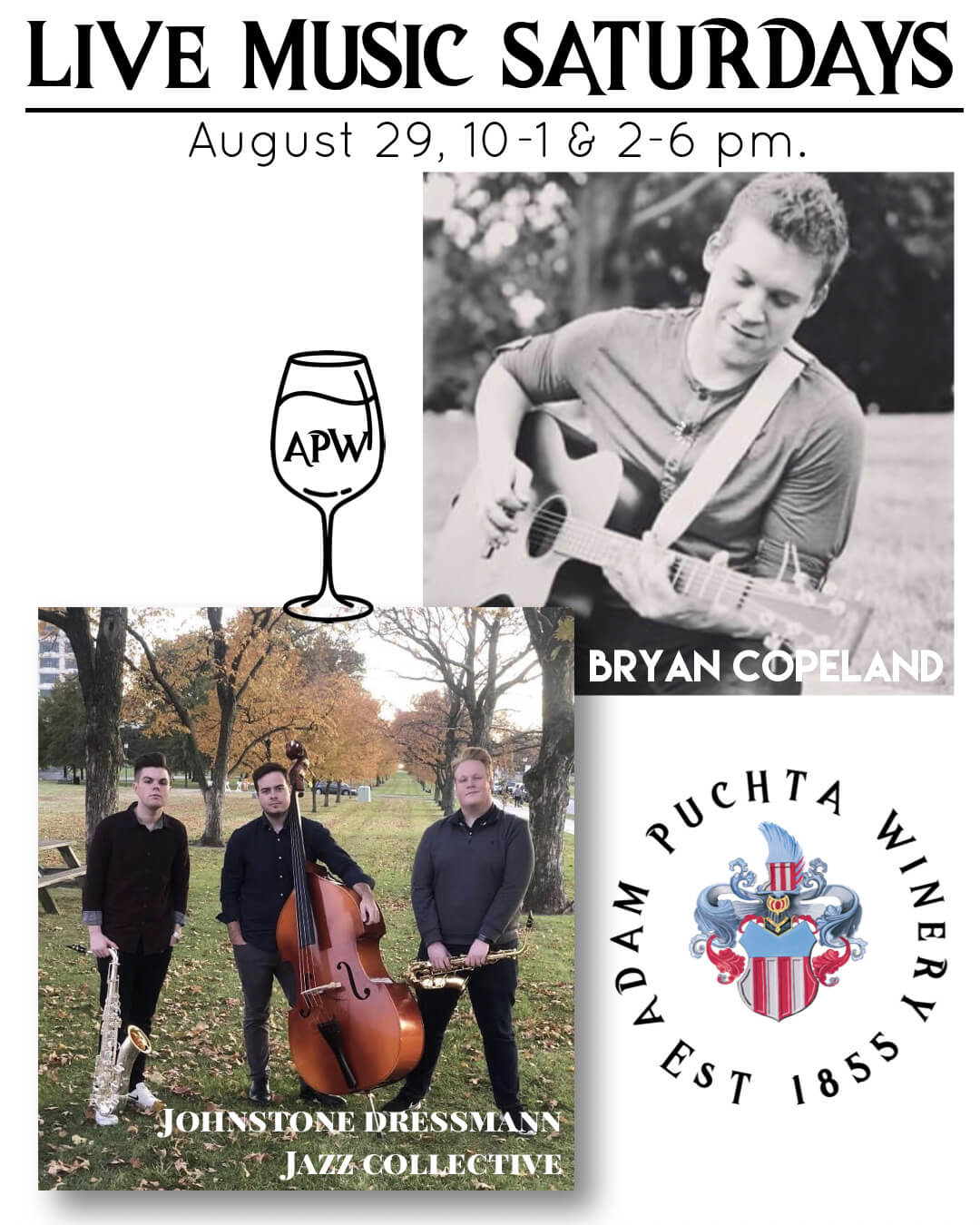 August 29, 2020 | 10:00 am - 6:00 pm
Live Music Saturdays at Adam Puchta Winery
Bryan Copeland, 10-1, will start the day with some amazing acoustic guitar and vocals, followed by the talented Johnstone Dressman Jazz Collective, 2-6. This trio of college music students will bring the Jazz. Their amazing talents and Jazz stylin' are perfect for a day of wine and friendship at APW. They will get you goovin' for sure!  Join us for an amazing day of Jazz, award winning wines, wine slushies, and noshes from our 1855 Cellar Bistro.
Winery hours-10-6 pm
Bistro hours- 10:30-5 pm
Live Music- 10-6 pm
Music is Free to attend!