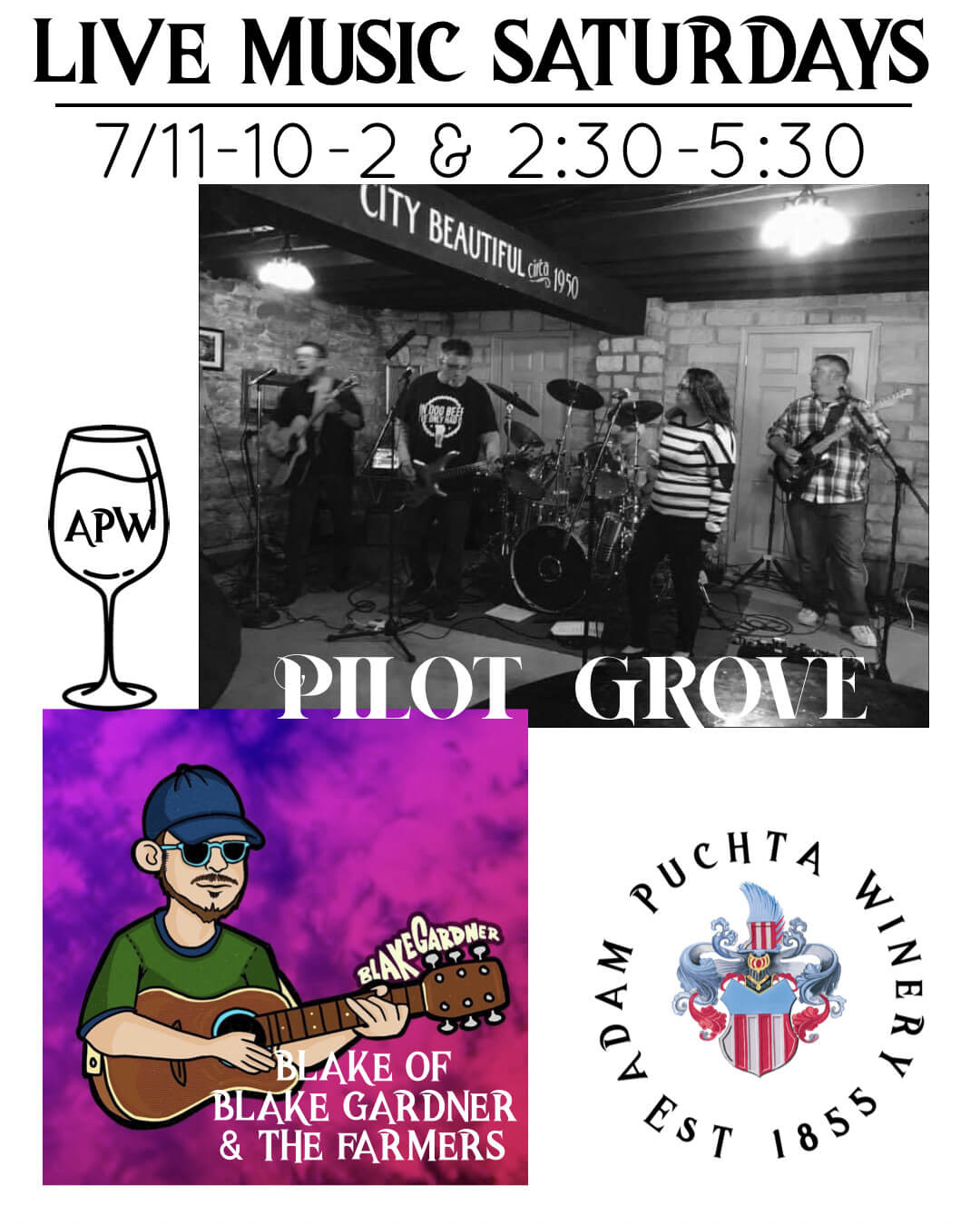 June 16, 2020 | 10:00 am - 5:30 pm
Live Music Saturdays at Adam Puchta Winery
Live music by Pilot Grove, 10-2!  Performing a variety of 70's, 80's, 90's and today's rock, pop and country hits. This 5 piece band is a local favorite with tons of talent, including our own Earl on the guitar, who many will recognize from their wine tastings at APW, followed by another favorite, Blake of Blake Gardner & the Farmers, 2:30-5:30. His solos act is one you'll just have to see to understand how amazing he is.  Historic Hermann and great live music, all day long at APW. It doesn't get much better then that! CHEERS!
Winery hours- 10-6 pm
Bistro Hours- 10:30-5 pm
Live Music- 10- 5:30 pm
As always, music is FREE to attend!