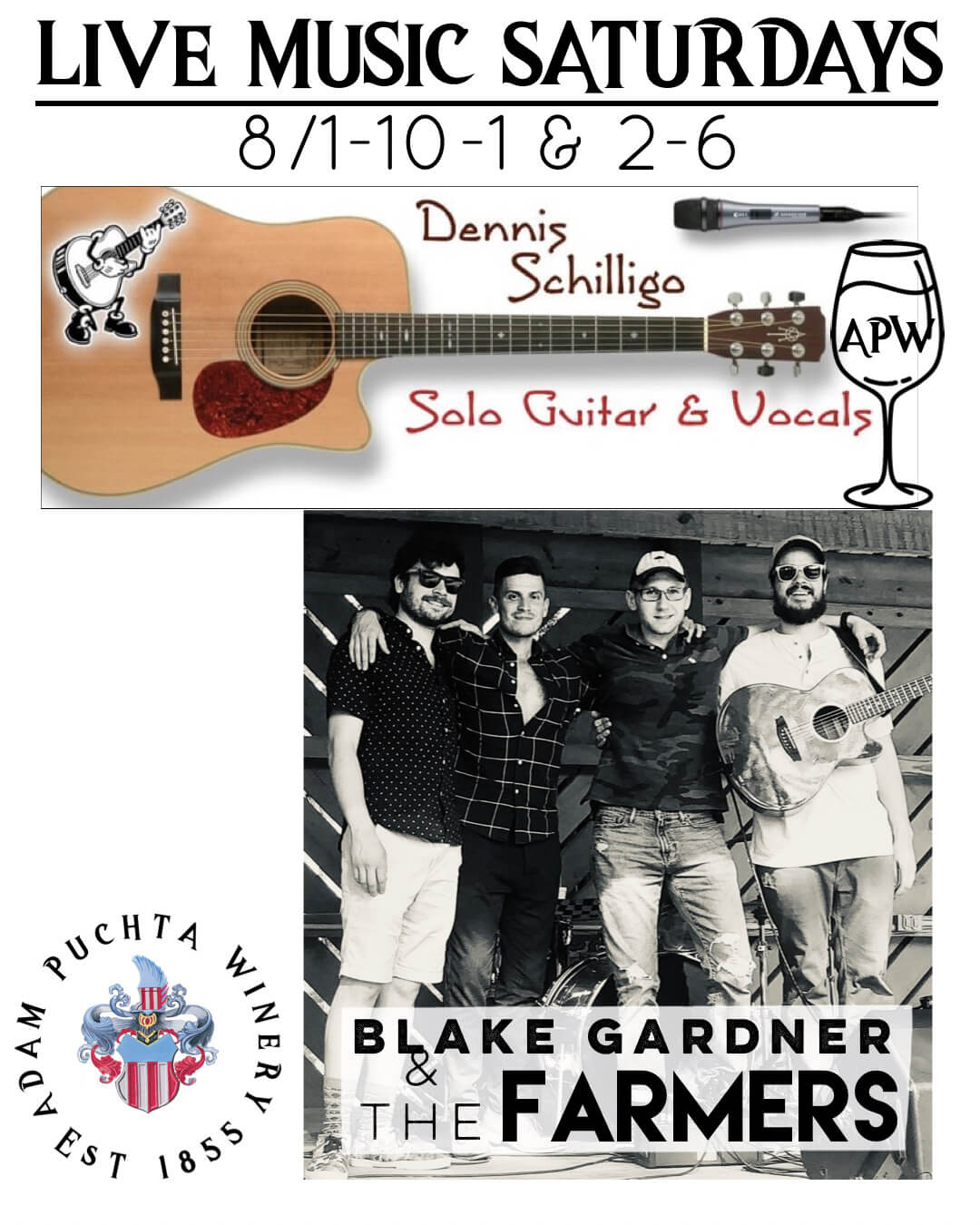 August 1, 2020 | 10:00 am - 6:00 pm
Live Music Saturdays at Adam Puchta Winery
Local fave, Dennis Schilligo, 10-1, opens for Blake Gardner & the Farmers, 2-6, returning for a fun day of flow, funk, jam, hip-hop, reggae, and blues sounds that's sure to get you groovin'! Hailing from CoMo, they have the pulse of the music loving people and know how to entertain, so don't miss out on a fun day of great, eclectic music and award winning wines, wine slushies, and more, all in a great setting! We hope you'll join us for a full day of Live Music Saturdays! Cheers.
Winery hours- 10-6 pm
Live Music- 10-6 pm
This event is FREE to attend!