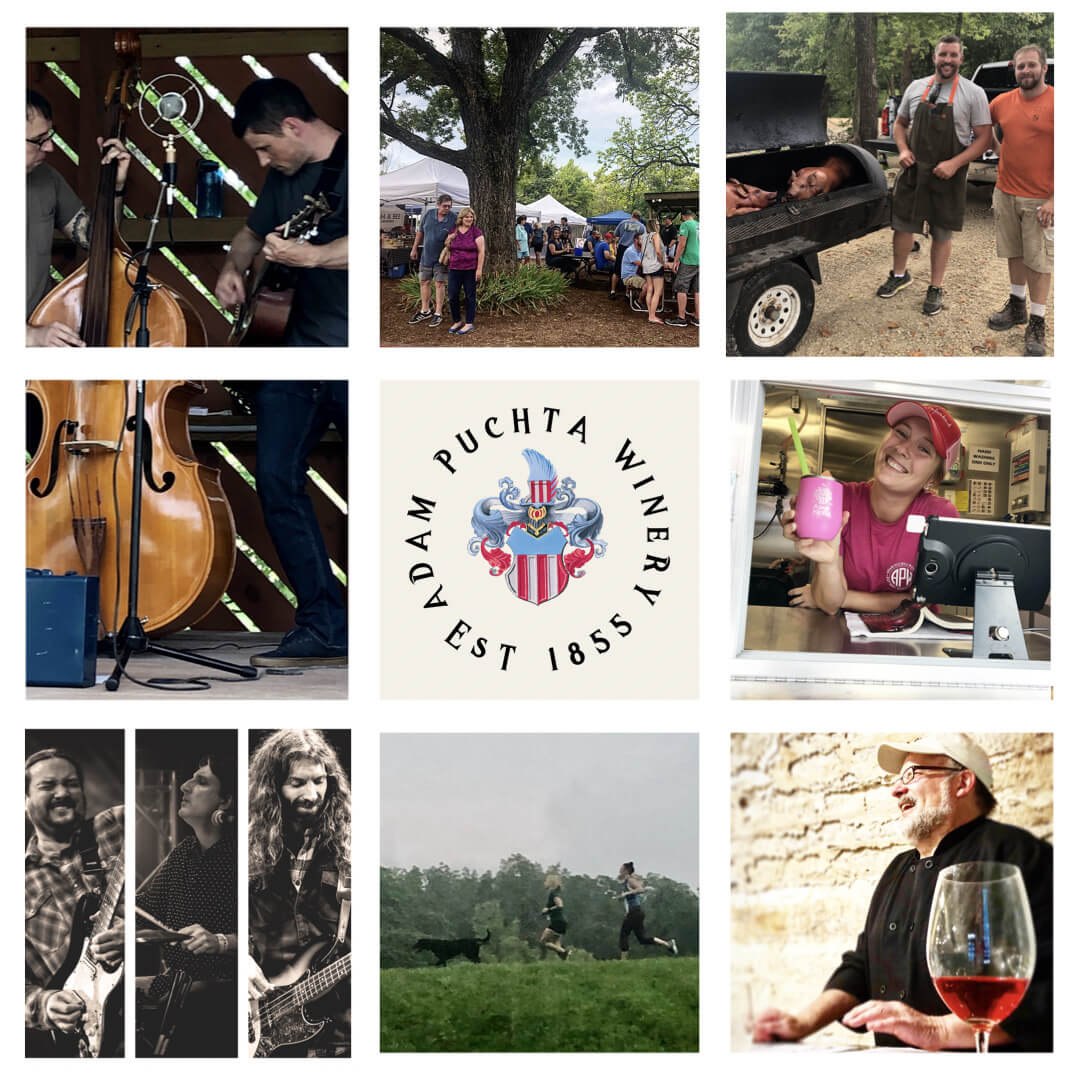 May 23, 2020 | 10:30 am - 5:00 pm
Live Music at Adam Puchta Winery
Join us Memorial Day weekend for live music by two great bands. We open with Dennis Schilligo, 10:30-1:30, a seasoned winery performer and local fave performing acoustic rock, followed by Blake Gardener & the Farmers, 2-5. Flow, Funk, Jam, Hip-Hop, Reggae, Blues and more. Mixing together elements and everything in between makes their performance unique and memorable and showcases their musical talents. You will not be disappointed. This is a FREE event!
Winery hours: 10-6
Live Music: 10:30-1:30 & 2-5
Bistro Hours: 11-6
Social distancing and heightened sanitizing practices apply. We ask that you keep groups to no more than 10 and that you respect social distancing. Our wine shop and tasting rooms remain closed at this time but our Cold Wine Stand and Bistro are open and we have seating outdoors on our lawn and our covered wine deck. Seating is limited due to social distancing, and first come first served. We ask that you don't move our tables or chairs. Thank you for your continued support and understanding. Cheers and stay well.