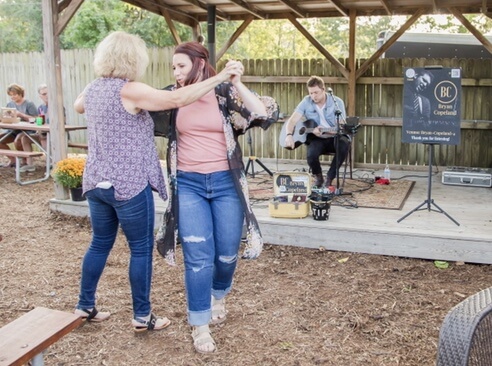 April 10 | 11:00 am - 3:00 pm
Live Music at Adam Puchta Winery
We are excited to get back to live music at APW and Bryan Copeland will be kicking it off and helping us celebrate the Farmers' Table Wine Trail.
Bryan is a talented musician, and we are excited to have him back. As a solo artist, Bryan brings a soulful voice and mind blowing guitar skills to every stage he plays.  He has been traveling throughout the Midwest for the past two years bringing a wide variety of covers (along with his loop pedal) including songs from Pink Floyd, Johnny Cash, John Mayer, Ed Sheeran, Stevie Wonder, etc. –  as well as great original music. You will not be disappointed. Join us!
Winery Hours: 10-5 pm.
Live Music: 11-3 pm.
As always, live music is FREE to attend.