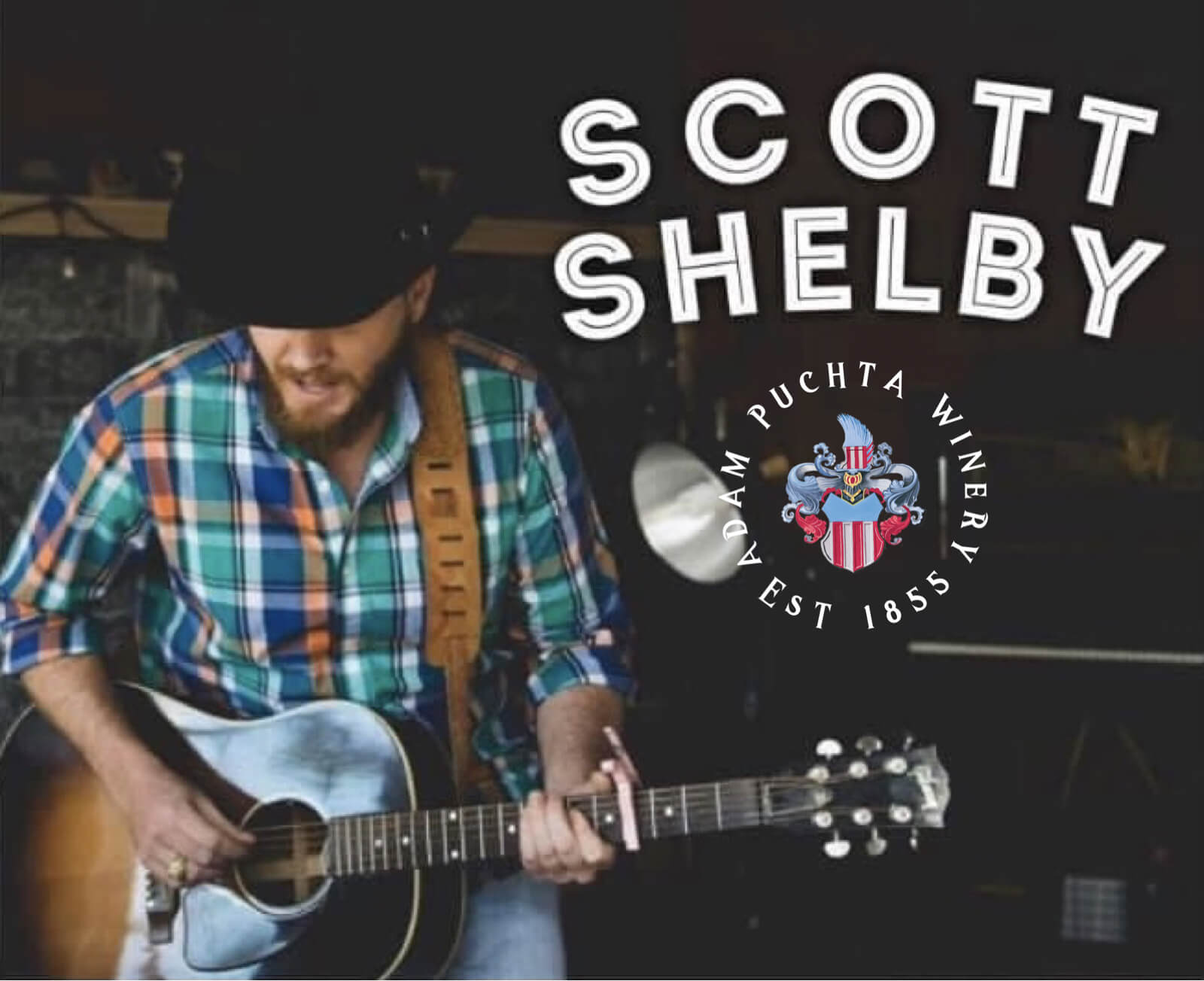 October 30 | 10:00 am - 6:00 pm
$6.00
Live Music at Adam Puchta Winery
Live Music by Steve Leslie, 10-1:00 pm. Steve will start off our Oktoberfest Saturday with a full day of Live Music. Steve plays a variety of Rock with sublime guitar riffs. He is sure to please all listeners.
Steve opens for Scott Shelby who take the stage from 2-6 pm. An artist in his own right, Scott travels the states performing his own style of music that he describes as "American Alternative Country."  A Scott Shelby Live show is truly a dynamic experience. One moment reckless rock, and the next an intimate acoustic pin drop moment. Come celebrate Oktoberfest and Halloween with us! It's going to be the perfect day to be in beautiful Hermann wine country, sipping award winning wines at APW.
Winery hours- 10-6 pm
Steve Leslie-  10-1:00 pm
Scott Shelby-  2-6:00 pm
The music is FREE but there is a $6.00 cover at the gate that includes your pre-selected tasting flight of 6 award winning wines.