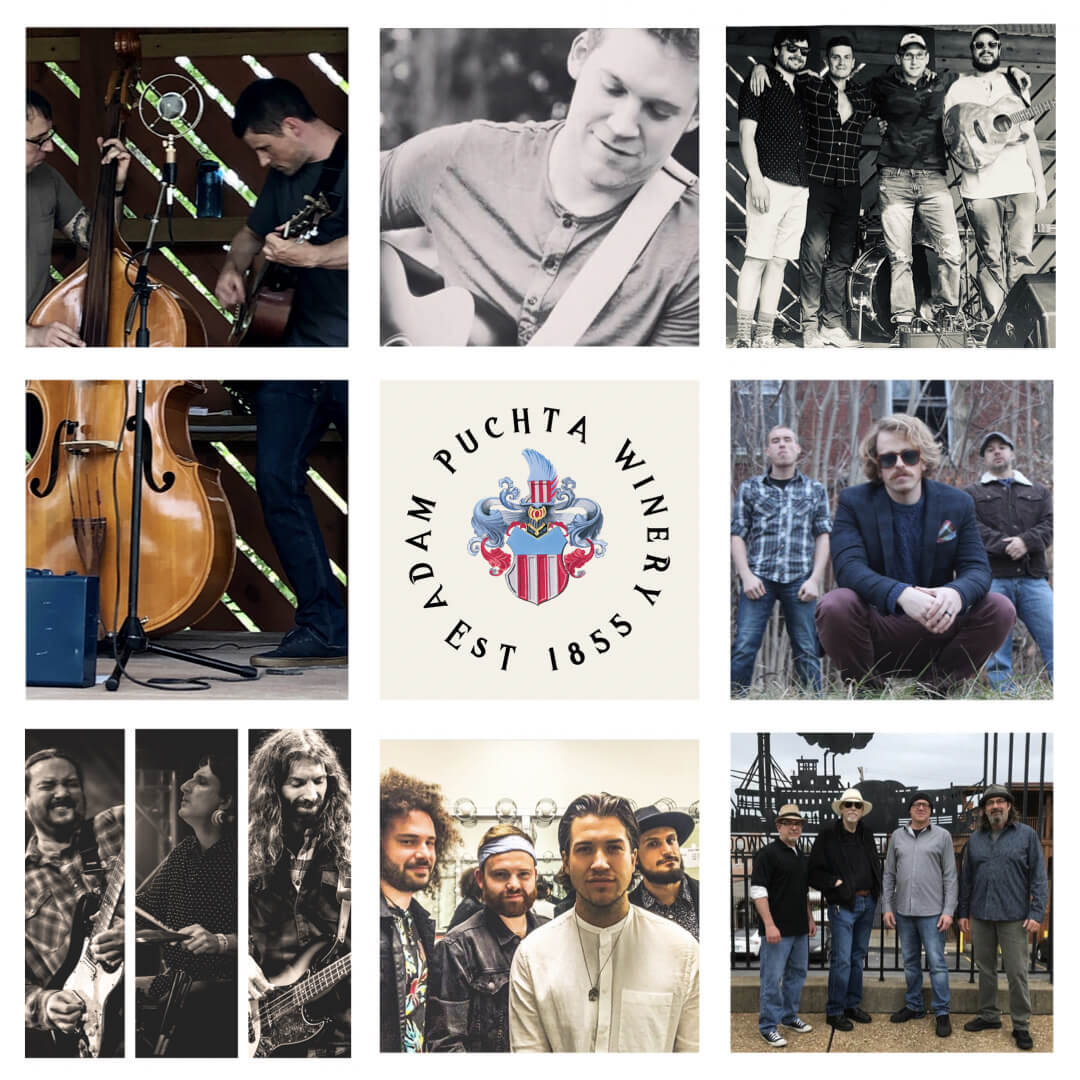 September 4, 2021 | 10:00 am - 6:00 pm
$6.00
Live Music at Adam Puchta Winery
Bryan Copeland, 10 am -1 pm, will start the day of live music followed by the Paul Cockrum Band, 2-6 pm. They play a little something for everyone from rock to blues and their own outstanding originals. Their sound is amazing! Come see for yourself, you won't be disappointed.
Winery hours: 10-6
Live Music: 10-1 pm. & 2-6
Bistro hours: Closed for Labor Day weekend.
$6.00 charge at the gate which includes a pre-selected wine flight tasting of 6 wines.