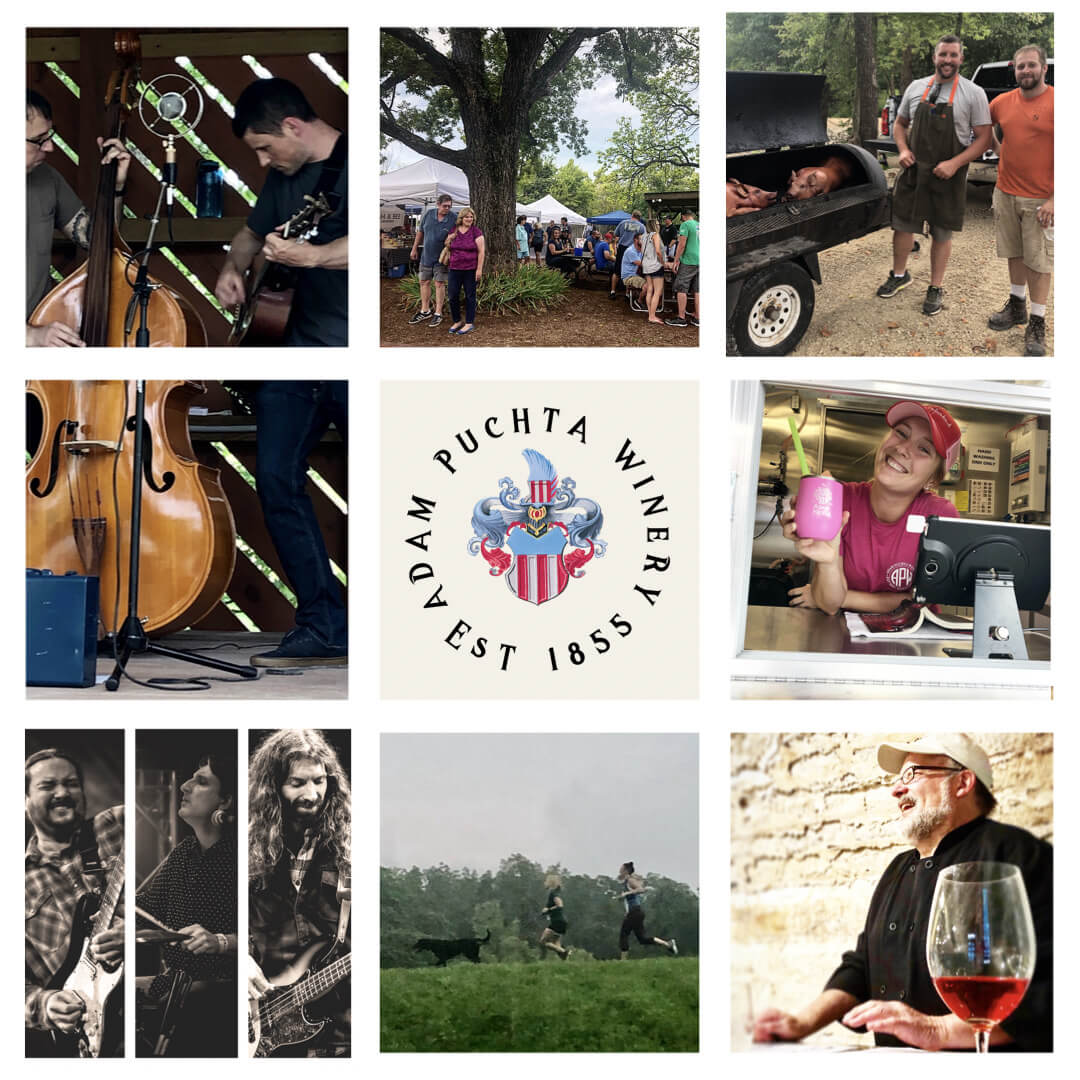 July 10, 2021 | 10:00 am - 6:00 pm
Live Music at Adam Puchta Winery
This Saturday, Bryan Copeland, 10am -1 pm, will get the day started with his amazing style and sounds. Bryan brings a soulful voice and mind blowing guitar skills to every stage he plays. Then, the always fun, eclectic, energetic, funky and musically talented band Blake Gardener & the Farmers, 2-6 pm, will follow for a great day of live music and wine sippin'! They never disappoint and will have you groovin' in no time. Join us for a full day of Live Music!
Winery Hours: 10-6
Live Music: 10-1 and 2-6
1855 Cellar Bistro: 11-6
As always, Live music is FREE to attend.