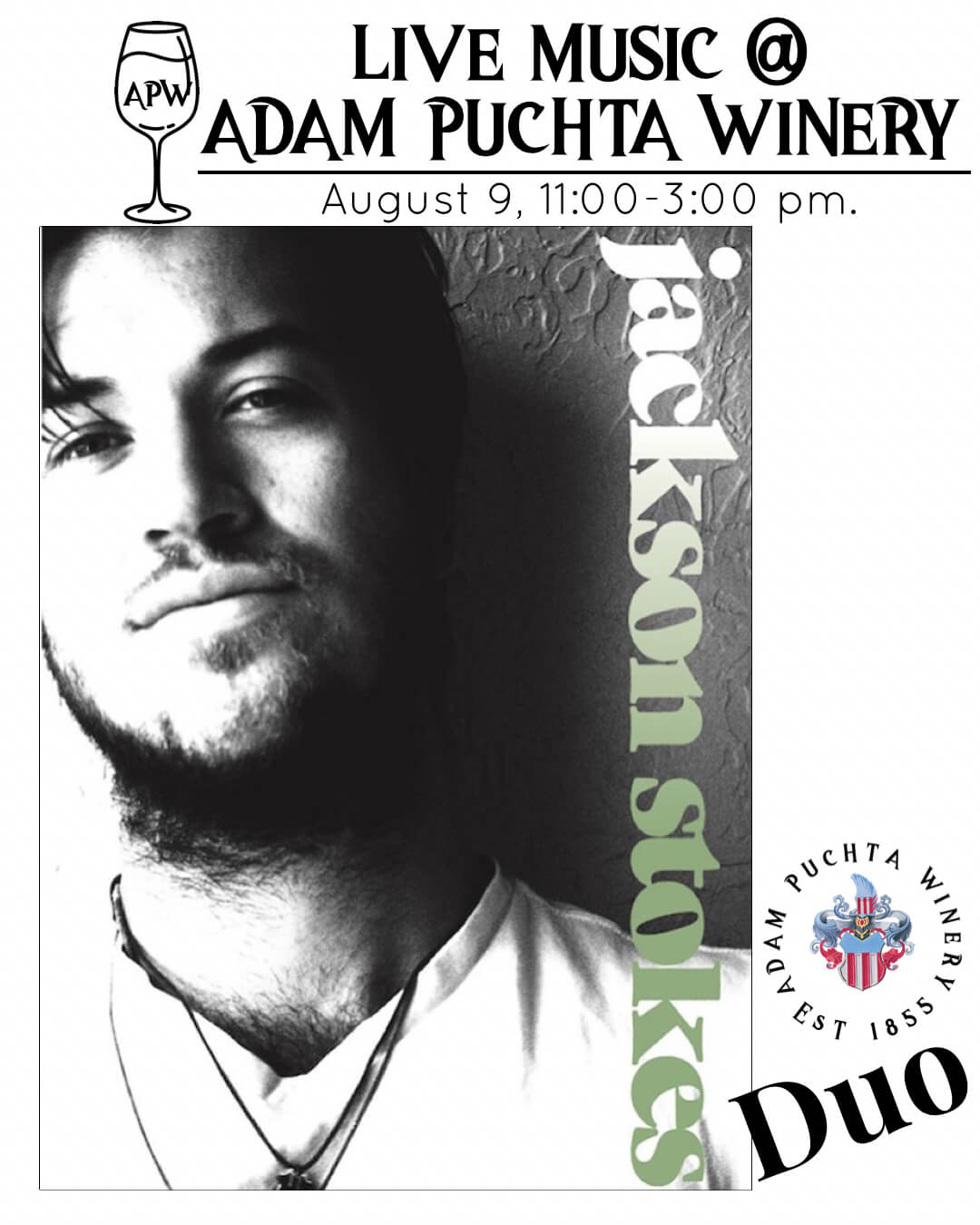 June 12 | 11:00 am - 3:00 pm
Free
Live Music at Adam Puchta Winery
Join us this Saturday for Live Music by the amazing Jackson Stokes Duo, 11-3 pm! We are so excited to have Jackson return for a second season. His musical talent is perfect for a day of sippin' wine at APW.  Jackson learned from and plays with some of the famed Allmans and his duo will be here today cranking out some awesome tunes. Join us.
As always, Live Music is FREE to attend.
Winery Hours: 10-6 pm.
Live Music: 11-3 pm.