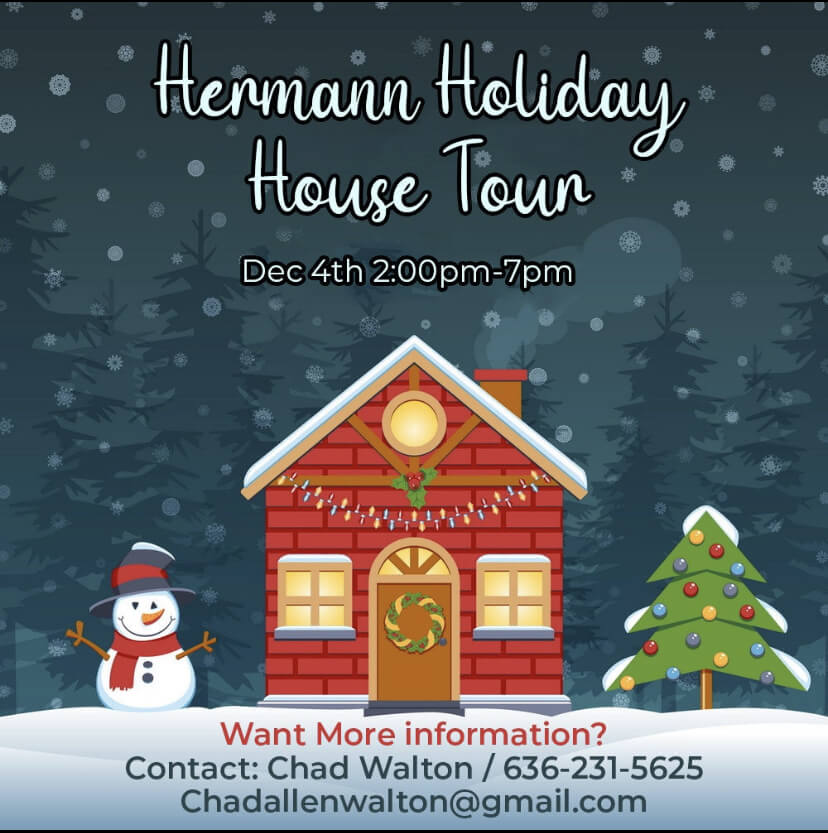 December 4, 2021 | 2:00 pm - 7:00 pm
$10
Holiday House Tours
The Holiday House Tours have been a long-standing tradition in Hermann, and this year, they will continue.  The Hermann Holiday House Tour will be held Saturday, December 4th from 2 – 7 pm. The tour includes a Cookies & Cider Reception at the Visitor Information Center in the Hermann Amtrak Station from 4:00 to 8:00 pm.
Tickets available online: https://visithermann.square.site
Online tickets are SOLD OUT.  A VERY limited number of tickets will be for sale Saturday, December 4, at 9:00 am at the Visitor Information Center at Amtrak.  They will be on a first come, first serve, basis with no holds.  Cash or check only.
For more information contact Chad Walton, 636-231-5625, chadallenwalton@gmail.com