To submit an event to this web site, please contact:
Tammy Bruckerhoff
tourism@hermannmo.com • 573-486-5400
_____________
CLICK HERE for live music and night life in and around Hermann.
Ghost Tour with Dan Terry
October 25 | 6:30 pm - 9:00 pm
$25.00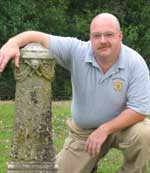 Board the trolley for a ghost tour of Hermann, led by ghost hunter and author Dan Terry. Tour starts at the 1837 Wine Bar at Hermann Crown Suites. Proceeds benefit Ferals in Peril, an animal rescue shelter. Ticket price includes appetizers and non-alcoholic drinks. 25 tickets available. Call 573-486-2044.