To submit an event to this web site, please contact:
Tammy Bruckerhoff
tourism@hermannmo.com • 573-486-5400
_____________
CLICK HERE for live music and night life in and around Hermann.
Firecracker 5k Fun Run
July 4
$5.00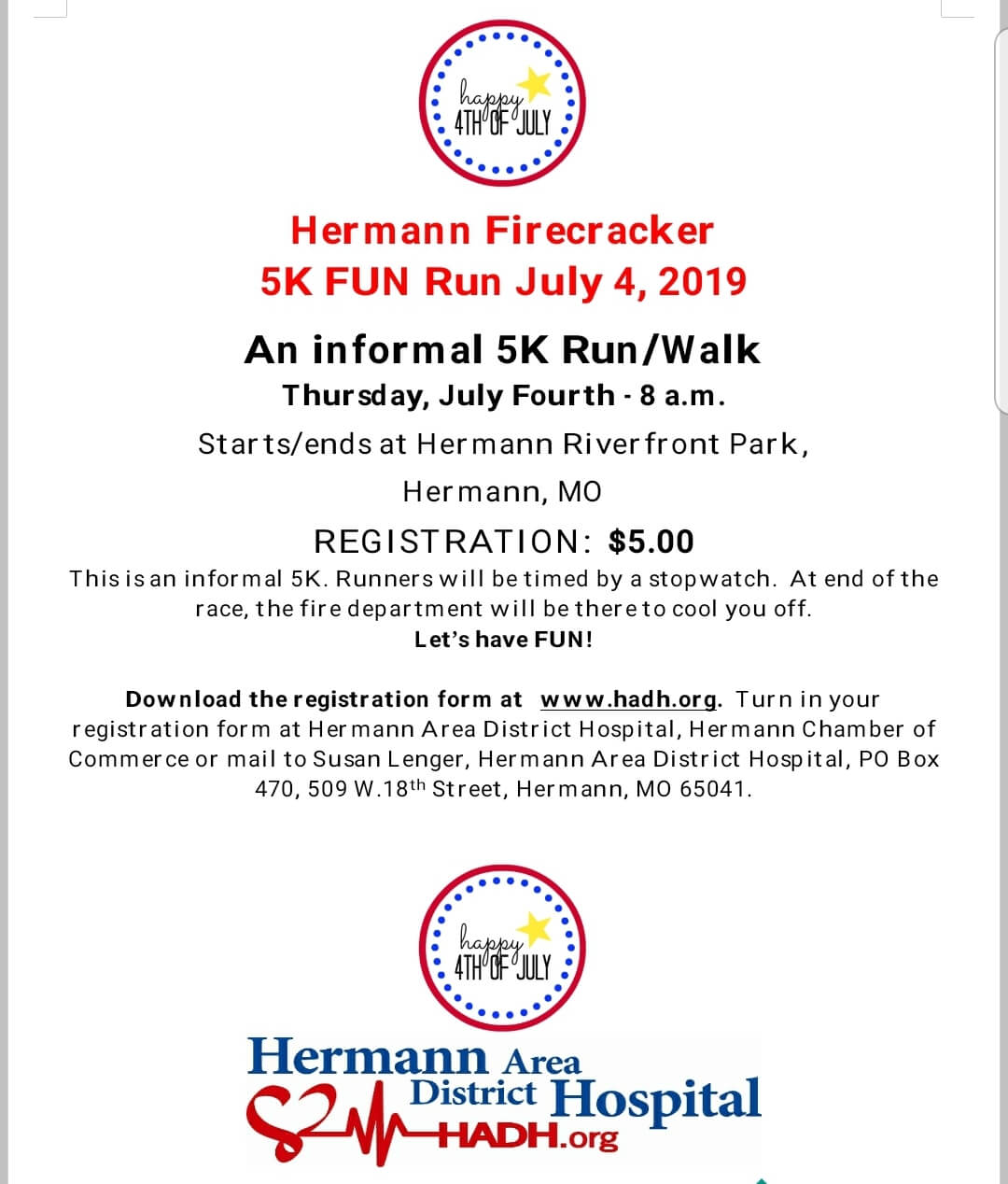 July 4th, 2019
8:00 a.m.
An informal 5k run/walk
Starts/Ends at the Hermann Riverfront Park, Hermann, MO
Registration: $5
This is an informal 5k. Runners will be timed by a stop watch.
At the end of the race, the fire department will be there to cool you off.
Let's have fun!
Download the registration form at www.hadh.org
Turn in your registration form at:
Hermann Area District Hospital or Hermann Chamber of Commerce,
or mail to:
Susan Lenger, Hermann Area District Hospital
P.O. Box 470
509 West 18th St.
Hermann, MO 65041