To submit an event to this web site, please contact:
Tammy Bruckerhoff
tourism@hermannmo.com • 573-486-5400
_____________
CLICK HERE for live music and night life in and around Hermann.
9th Annual Doe Camp at Adam Puchta Winery
November 1 | 6:00 pm - 10:00 pm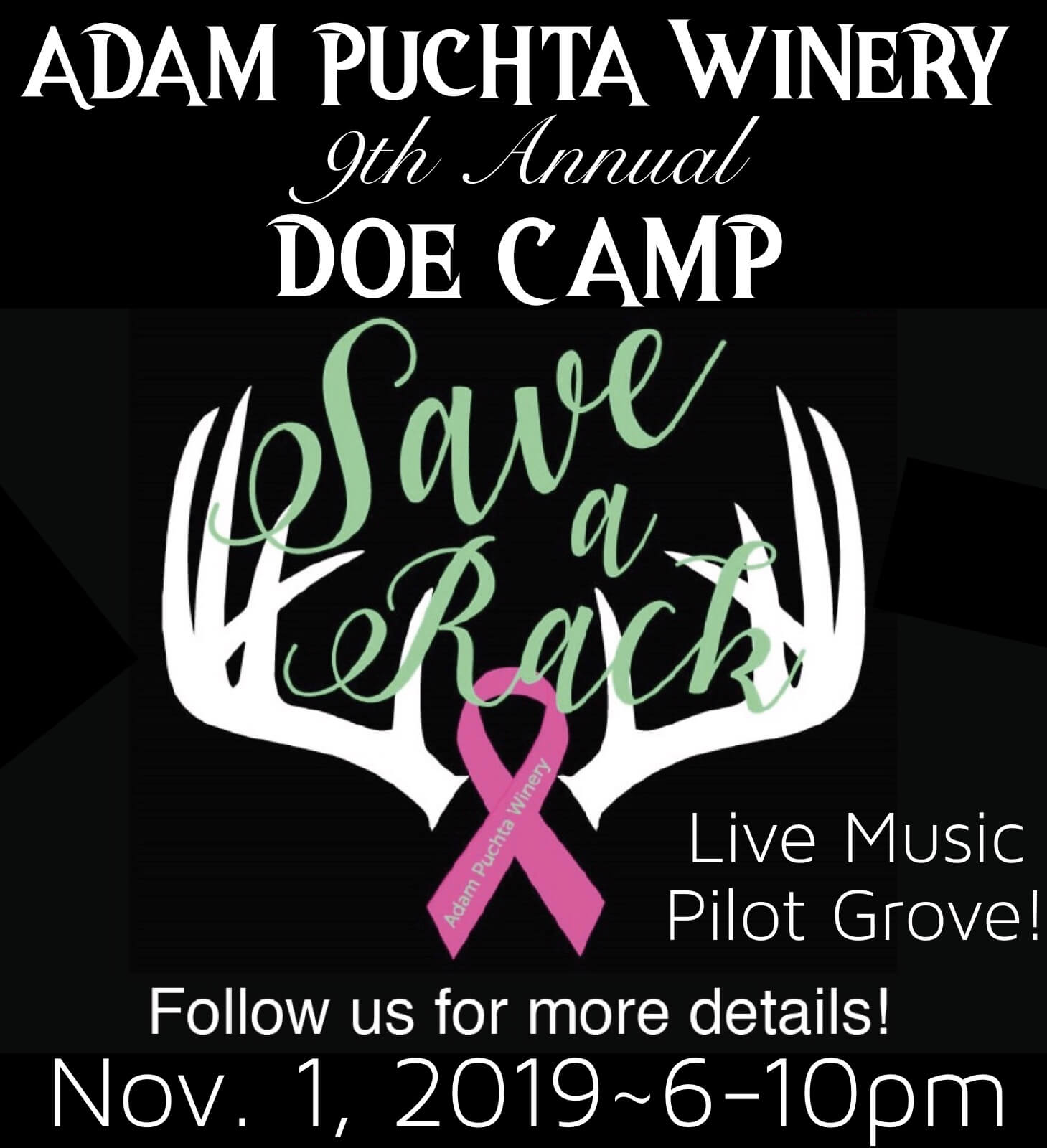 A ladies night out featuring wine tasting, vendors, massages, raffles and more. Proceeds from raffle ticket sales and a live auction benefit the Hermann Area Crusade Against Cancer and Just Call Me Ray Foundation.