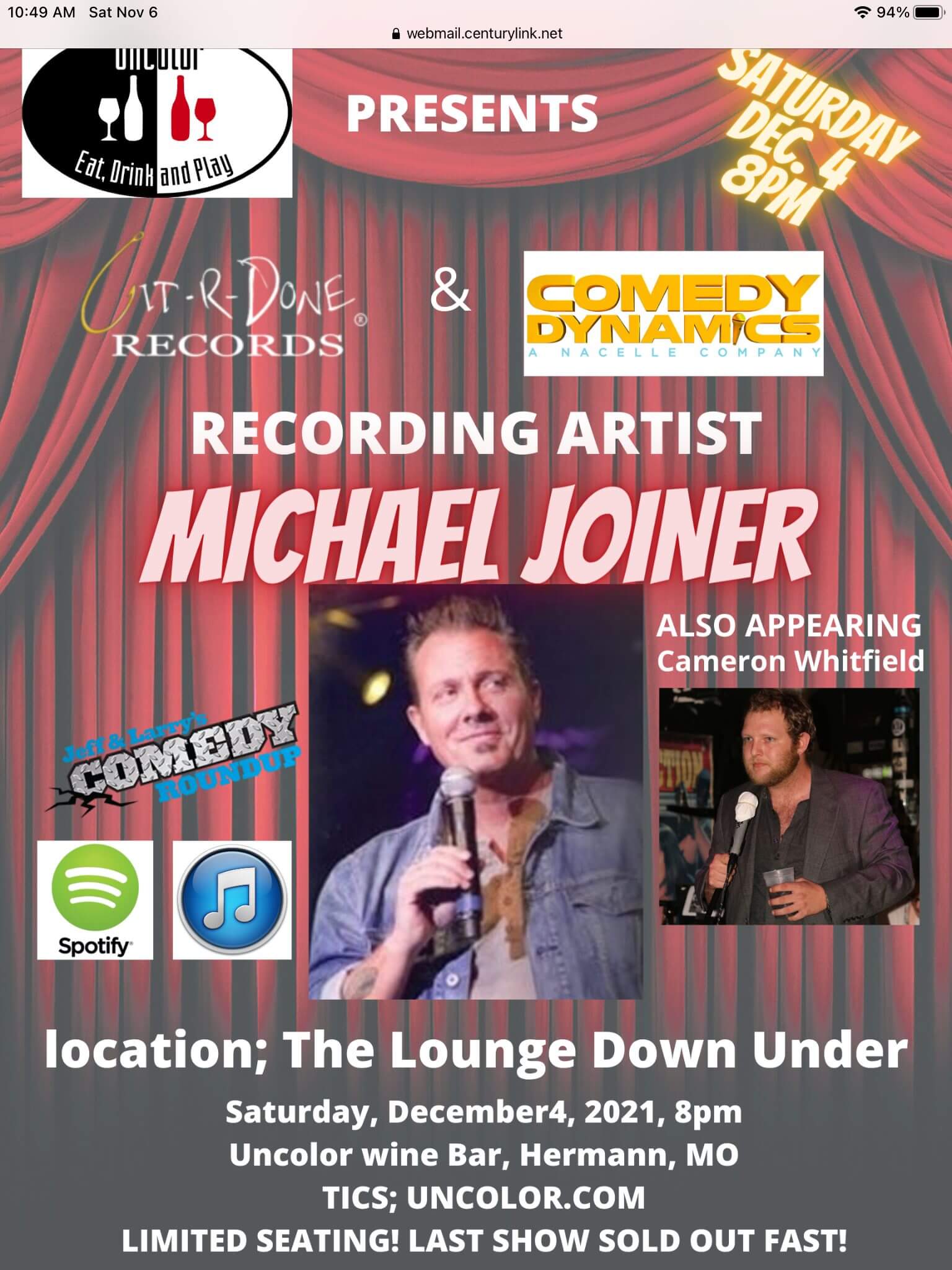 December 4 | 6:00 pm - 11:00 pm
$15
Comedy @ UnColor Lounge Down Under
Join us for some pre-Christmas fun!  Beginning in the Lounge at 8 pm, Michael Joiner is back with all new material! Opening for Michael is comedian Cameron Whitfield from Kansas City and guest MC, STL own Longhorn the Comedian!
Tickets are only $15.  Purchase online here.
Free Music by The Murptones starts upstairs at 6:00 pm.
Visit our FB page.