To submit an event to this web site, please contact:
Tammy Bruckerhoff
tourism@hermannmo.com • 573-486-5400
_____________
CLICK HERE for live music and night life in and around Hermann.
Ford Blue Oval Rally
August 9 - August 10
$20.00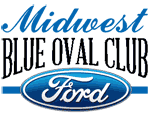 Ford enthusiasts rally in downtown Hermann to show off vehicles from Model As to Mustangs. Highlights include movie nights Thursday and Friday at the Showboat, a cruise to Pinkney Bend and an all-day car show Saturday on Fourth Street. Sponsored by Hermann Ford and the Midwest Blue Oval Ford Club.