To submit an event to this web site, please contact:
Tammy Bruckerhoff
tourism@hermannmo.com • 573-486-5400
_____________
CLICK HERE for live music and night life in and around Hermann.
Art Class at Time for Memories
July 12 | 6:00 pm - 9:00 pm
$30.00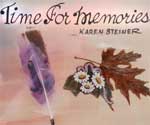 Use colored pencils to create artwork entitled Girl at Seashore. Open to intermediate and advanced students. Advance registration and payment required. Some classes may have an additional fee for special supplies. To register call Karen at 636-359-4551 or register in person at Time for Memories, 207 Schiller Street. This class will be offered again on Sunday evening.