113 East Fourth Street, Hermann 65041
573-486-2642 | trigg.render@gmail.com
Our menu features hand-tossed pizza, pastas, sandwiches, salads, and appetizers, plus wine and beer from local establishments. Displays of work by local artists. Dine in or carry out.
A Treehouse B&B in Hermann's Wine Country
When was the last time you were in a treehouse? You're seeing everything with a bird's eye view—releasing your inner child and reconnecting with nature. Now, imagine having that same opportunity as an adult from a beautiful, hand-crafted treehouse furnished with all the amenities you appreciate. Each structure comes fully-equipped with all of the modern conveniences plus a deck to enjoy the unbeatable views. There is even a wheelchair-accessible treehouse!
The Cottage Treehouses in Hermann offer visitors a chance to stay a night or two in one of three magical treehouses (or an adorable cabin if you'd rather keep your feet firmly on the ground) only 5 minutes from the town's historical city center. While on property, you'll be captivated by the gorgeous scenery that its acres boast.
The serenity of being surrounded by nature
With each change of season, The Cottage Treehouses offer new, stunning views. Nestled in the forest, you can breathe in the fresh, sweet air of springtime or cozy up with a hot cup of coffee to watch the vibrant leaves blow in the autumn breeze. Since the treehouses are equipped with air conditioning and heating, you'll even be comfortable throughout the summer or overlooking the snow-capped trees during winter.
Quiet getaway to relax and refresh
Aside from the natural beauty surrounding The Cottage Treehouse bed and breakfast, guests will benefit from the ability to utilize the tranquil space to relax and recharge in a variety of ways. Each treehouse features a hammock and a deck with Adirondack chairs. There is ample space to read, listen to music, or even play board games. One thing's for sure—you'll have no problem relaxing in this place.
Start your day with a full breakfast and great company
One of the unique features of The Cottage Treehouses is its hospitality. When you're there, you'll feel like a family member. Every morning, the owners cook up a delicious breakfast for all guests. Each breakfast is complete with a savory item, something sweet, and even a smoothie. In addition to a great meal and friendly conversation, they will also gladly offer suggestions about how to spend your time in Hermann. With so many wineries, museums, restaurants, shops, and festivals, there is always something to do here!
Time to rest, relax, and renew
The Cottage Treehouses were carefully curated to be a space for guests to sit back and take in nature's beauty with the convenience of being near the interesting and activity-laden town of Hermann. Whatever it is you're looking for, you'll certainly find it here. Visit https://hermanncottage.com for more photos, information, and to make a reservation today!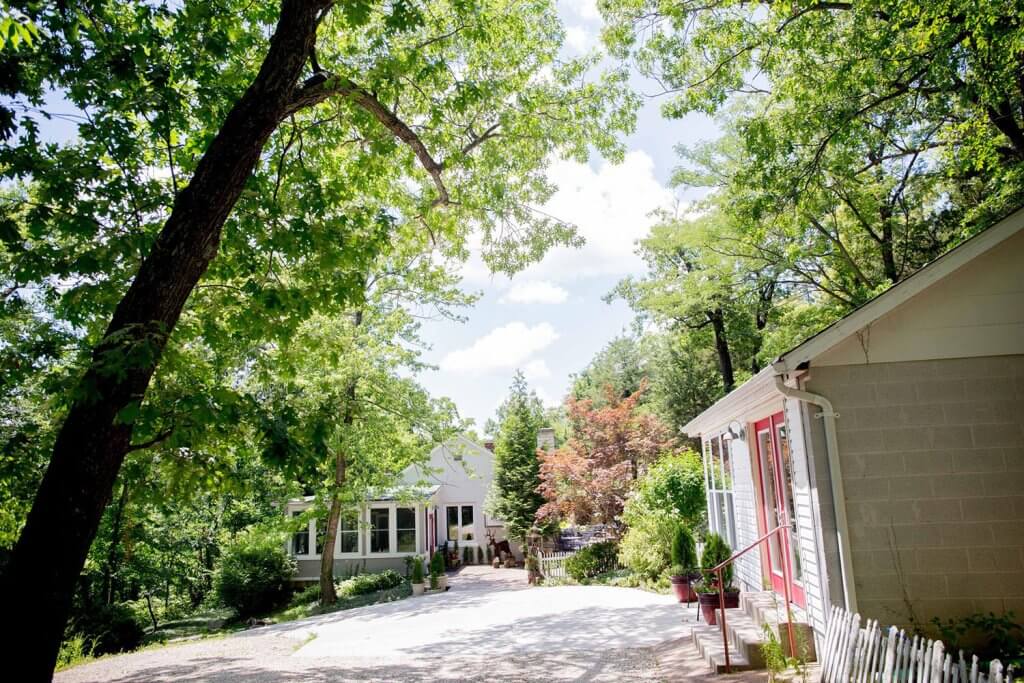 112 East First Street, Hermann MO 65041
573-486-3060
Whimsical copper garden art, designed by Alice Calhoun, whose work is featured in shops and galleries nationwide.
1947 Frene Creek Road, Hermann
573-486-5596
Adam Puchta Winery,the oldest family farm winery in Missouri, has been continuously owned by the Puchta family since 1855.
From Hermann, go west on Highway 100. Turn left on Frene Creek Road.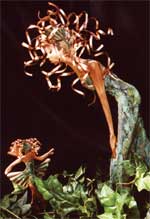 112 East First Street, Hermann, MO 65041
573.486.3060 | acalhoun@ktis.net
Cooper Sculpture
Ace of Spades Garden Art
Internationally-recognized artist Alice Calhoun designs and creates elegant, joyful copper faeries, mermaids, and dancers—all designed to add a bit of magic to home or garden. "I grew up in the South where the beauty of landscape is legendary and storytelling is a way of life," she says. "My earliest memory is of creating miniature, magical worlds and then guiding playmates (both real and imagined) through my kingdom." Alice travels throughout the United States and Europe to exhibit her artwork, but visitors are invited to walk through her garden across from the Courthouse anytime.