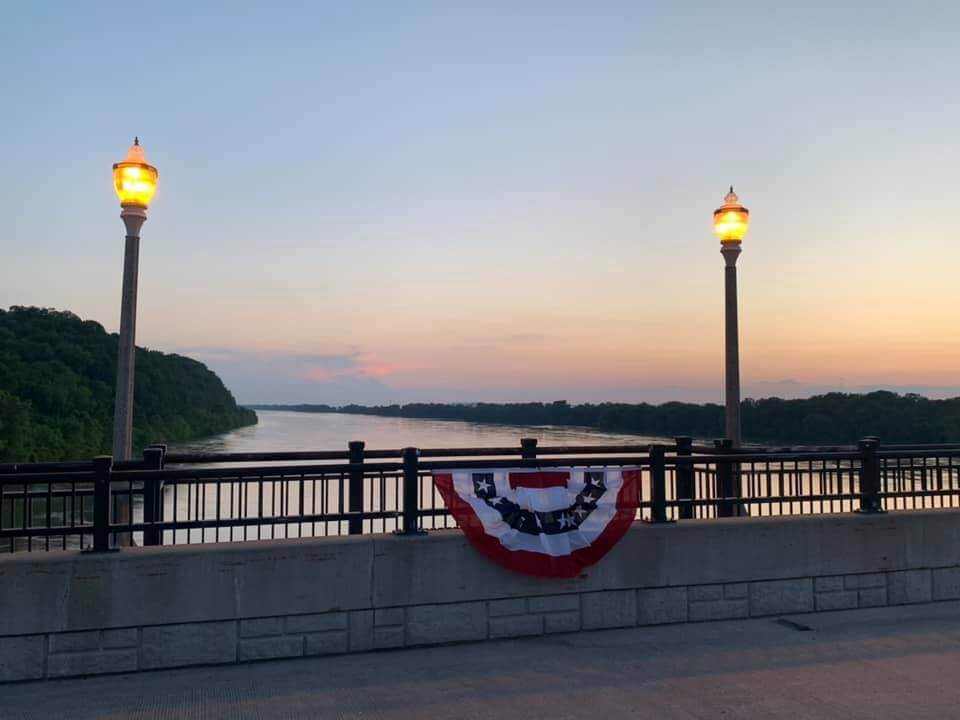 How often do you daydream about getting away for a while? Look around for a moment. Are you pleasantly comfortable in your surroundings? Or are you overwhelmed by a never-ending to-do list?
Winter can be hard on us. The short days (though they are getting longer!), the cold, maybe a slightly "stuck" feeling—sometimes all that can leave us longing for a change of scenery. You need a break! Schedule a few days of hiatus in a country setting to relax and unwind—Hermann has you covered!
Why Choose a Getaway in Hermann?
When you drive into the town, you'll be awestruck by the climbing hillside architecture to one side of the road and the vast Missouri River on the other. The landscape along the trip is breathtaking. The quaint streetside village promises endless entertainment…if you want it.
But maybe you are strictly looking for some peaceful tranquility-unabashed by city noise, large crowds and fast-paced living? Perhaps you need to grab a bottle of Hermann wine and pretend that nothing exists outside of a quiet country bungalow. The Missouri Rhineland is peppered with cozy cabins, warm farmhouses and even luxury rental homes with a relaxed, rural feel.
Picture looking out on wild fields or dense forests as a gentle breeze blows rustles the fallen leaves. You don't have to leave the comforts of your guesthouse today, so you can simply guess if that light movement of air would feel invigorating or like frozen heartbreak on your skin. Maybe you get lucky and your stay in Hermann falls on one of those soul-warming bluebird days. Imagine a short stroll on the brick walkways downtown, an afternoon basking on winery grounds or a warm winter bike ride on the Katy Trail— Visit Hermann has many options for when the weather presents us with such a gift!
Come for Hermann's pleasant country setting, but rest assured that a quick drive can yield everything you need. From a warming cup of delicious locally-roasted coffee, a bottle (or two!) of award-winning Hermann wine and some of the finest cured bratwurst around.
Lodging in Hermann Made Simple
Whether your trip is a solo one or maybe the whole family needs some time to unplug, play board games and read books, you'll find impressive and suitable lodging options in Hermann. Pick a country setting that overlooks the town, a waterway or sprawling Missouri Wine Country.
Perfect country views are plentiful in Hermann. Browse available accommodations with a convenient online booking tool on the Visit Hermann website.
These dreary cold weeks of winter don't have to leave you feeling blue. Plan your getaway to Hermann and enjoy what is left of the season that encourages us to slow down and be still—and do so with a gorgeous view of Missouri Rhineland just out of your window!