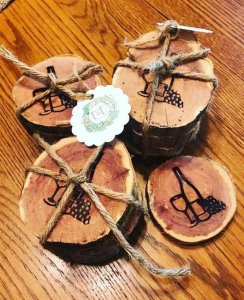 Beginning in April of this year, the Hermann Arts Council has hosted the First Friday Art Walk on the first Friday of each month, an event that showcases local artists and their work in several downtown businesses. The Art Walk is a great opportunity for both visitors and locals alike to explore beautiful, unique art created right here in the Hermann area. Spanning much of the charming and historic downtown, the Art Walk stops can be found on Market, 4th, Schiller, and First Streets.
More than 20 area businesses participate in the Art Walk by displaying the artists' work in their shops, restaurants, boutiques, and distilleries. You'll know a business has art on display by the "Hermann Event" flag flying outside their door! Meet the artists in person and discover their creative processes as you browse all different types of art, perfect for anyone's taste. You'll find everything from handcrafted jewelry, stunning photography, and pottery to unique paintings, textiles, sculptures, and more!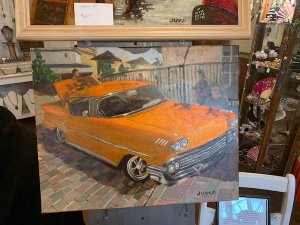 Don't miss out on the chance to find a perfect, one-of-a-kind piece tomorrow, August 2nd, at the First Friday Art Walk! Treat yourself or someone you love to the gift of a memorable piece of artwork!
To find out more about the First Friday Art Walk, check out their Facebook page. To see a complete calendar of Hermann events and to see the dates for upcoming Art Walks, check out the Events section of our website.