Hermann Lodging Deals
Many of Hermann's finest B&Bs and guesthouses are offering great winter lodging deals. From a cozy cottage to a luxury suite, you're sure to find the perfect Wine Country getaway.
hermann-lodging-deals
300 Market Street
314-691-0909 | cellis001@yahoo.com
25 percent off rates now to the end of February.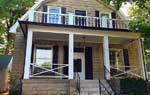 1947 Frene Creek Road, Hermann MO 65041
573-486-5596 | guesthaus@adampuchtawine.com
$50 off weekday rates (Sunday through Thursday) and $100 off weekend rates (Friday & Saturday). Offer good until the end of March. Chocolate Wine Trail and Wurstfest weekends excluded.
179 Highway 100 East, Hermann MO 65041
573-486-8228 | stay@alpenhorngasthaus.com
In honor of our 15th anniversary we're offering $10 per person off one of our gourmet dinners with a two-night stay. Offer valid on Tuesday, Friday, Saturday and Sunday until the end of May. Call for details.
129 West Third Street, Hermann MO 65041
573-486-1519 | innkeeper@blackoakinn.com
25% off any night until the end of February. Offer does not include holidays and Wine Trails.
123 East Third Street, Hermann MO 65041
573 486-3357 | info@captainwohltinn.com
Book a two-night stay to save 25 percent and receive a thank you gift. Stay a third night and save 50 percent. Stay two nights in a private guesthouse and save $400 or stay three nights for just $400/night. Visit our Facebook page during the month of January to enter contests for free stays.
1185 Highway H, Hermann MO 65041
573-486-4300 | info@hermanncottage.com
While supplies last, we are giving each guest a comfortable pair of 100% alpaca wool socks from Peru. Come lodge in a comfy tree house or quaint cabin in the woods. $500 for whole house, 3:00 Friday tip 11:00 a.m. Sunday.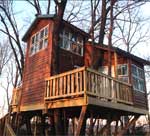 112 East 10th Street, Hermann MO 65041
573-486-3131 | hermannmotel@gmail.com
Stay three days for just $100 during the months of January and February. Chocolate Wine Trail weekend excluded.
207 East Fourth Street, Hermann 65041
573-486-9152 | historicinn@centurytel.net
Special winter rates — $20 off per night through the end of February. Presidents Day and Chocolate Wine Trail weekends excluded.
237 East First Street, Hermann MO 65041
573-486-5199 | info@theinnathermannhof.com
During the month of February book a two-night stay, Monday through Thursday, and get the second night half off or a third night free. Wacky Wednesday specials offered every week. Check our web site or call 888-268-1422.