To submit an event to this web site, please contact:
Tammy Bruckerhoff
tourism@hermannmo.com • 573-486-5400
_____________
CLICK HERE for live music and night life in and around Hermann.
Trick or Treat at Fernweh
October 31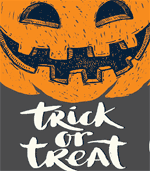 The entire Fernweh staff gets into the Halloween spirit with costumes and candy to pass out to trick or treaters. A special $5 kids menu includes jack-o-lantern quesadilla, chili coffin and monster spaghetti.