To submit an event to this web site, please contact:
Tammy Bruckerhoff
tourism@hermannmo.com • 573-486-5400
_____________
CLICK HERE for live music and night life in and around Hermann.
Paula Stoff Dean at the Showboat Theatre
February 15 - February 16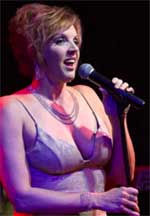 St. Louis singer Paula Stoff Dean brings "It's All About the Journey," her one-woman cabaret show to the Showboat stage. Tickets are $15 in advance or $20 at the door. Proceeds benefit the Showboat restoration fund. Purchase tickets online at ShowboatTheatre.org.