To submit an event to this web site, please contact:
Tammy Bruckerhoff
tourism@hermannmo.com • 573-486-5400
_____________
CLICK HERE for live music in and around Hermann.
Hermann Heritage Days
September 14 - September 16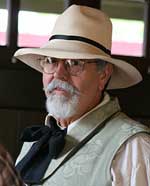 A celebration of Hermann's unique history and heritage, featuring reenactors from the Missouri Civil War Reenactors Association. Learn more about Hermann's past at Deutschheim State Historic Site, Historic Hermann Museum, Hermann Farm and the White House Hotel.